Manage Your Plants & Turf with an
All-Natural Solution
AxisDE — Diatomaceous Earth — is made of tiny, pre-historic plankton. These mighty marvels retain water, spur root growth, balance water and air in the soil and help plants thrive!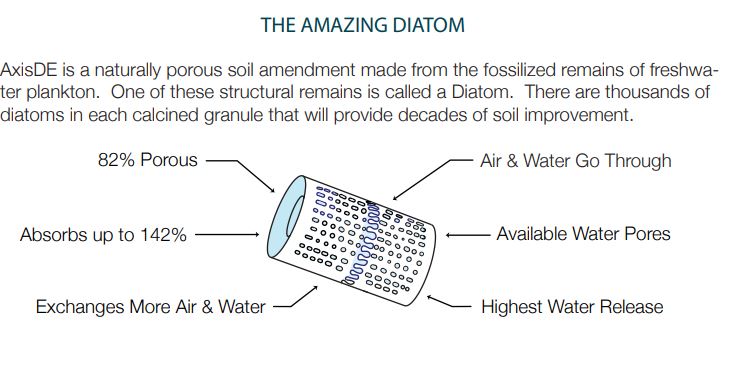 Mixed with sand at 10% volume, AxisDE can increase root mass 4 times more than peat moss and sand.
Increases Plant Available Water
Tiny diatoms absorb and hold water helping turf and other plants through harsh sun, wear and tear.
All-natural, tiny diatoms never decay and continue to release water and nutrients back into the soil. Works in ALL soil types!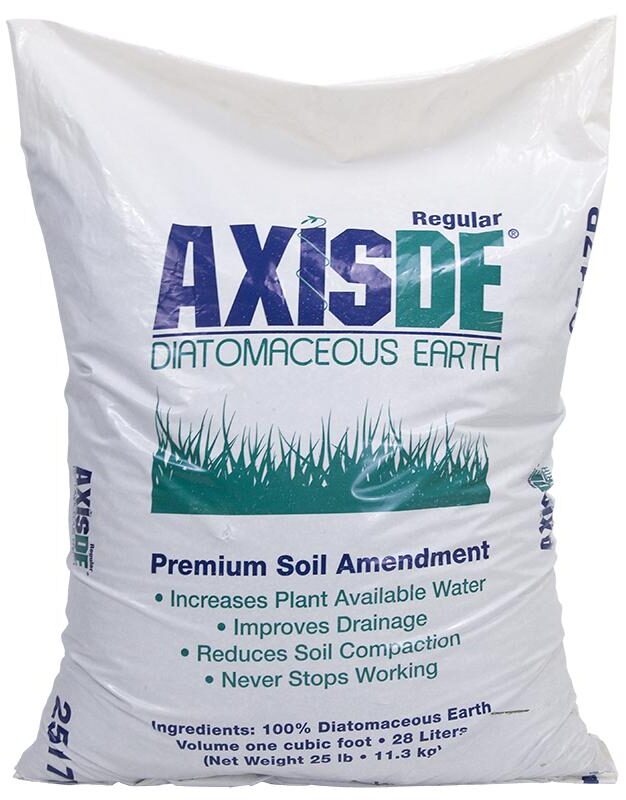 Helps reduce soil weight in Living Walls and Rooftop plantings. Reduces soil compaction!
Road-side Planting Support
Helps municipal and commercial plantings where irrigation is not an option.
Helps sports fields and golf courses survive constant wear-and-tear!
Contact us to learn more!
Drop us a line! We're here to answer questions about our products, application, ordering, delivery and more!
Produce safer crops, strengthen roots, retain moisture — the natural way. With Axis DE for improved soil texture and DEsect as a natural, mechanical insecticide. OMRI-approved for organic use. Works in ALL soil types!
Golf Courses, Baseball, Football, Soccer. Axis DE strengthens your turf, increases infiltration and guards against compaction. Highest water release.
Healthy fairways and greens makes for happy golfers and happier superintendents! Build massive root systems and increase beneficial microbes!
Plant health and water conservation. Helps achieve Florida WaterStar certification. Reduce irrigation by 30%!